Katharine McPhee' album... is AMAZING. It really shows Kat's abilities as a songwriter and artist, which the first album didn't. This album is so much more organic and cohesive. I LOVE IT! Faultline, Unbroken, It's Not Right, Terrified, Keep Drivin', and Had It All are my favorites.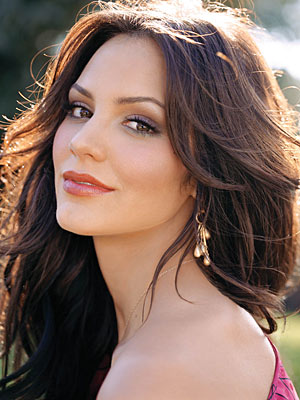 Katharine McPhee, Unbroken
Well Katherine McPhee got an amazing album, and what Verve did for her is the second best thing a record label did for an AI contestant (2nd only to what Arista did for Carrie with Some Hearts). Let's just hope they'll put some money into promotion.
As for the sales, it's not like Verve Forecast artists get huge numbers anyway so I figure she only needs to sell a small percentage of her debut album's sales. We'll have to wait and see if she did enough to keep her fans from back in the day around.
Katharine McPhee's Films:
2007 plays in Crazy Paramount Girl Cameo
2008 plays in The House Bunny role as Harmony , Supporting role
2011 plays in You May Not Kiss the Bride role as Masha , Co-star
2011 plays in Shark Night 3D role as Beth , Co-star
2012 plays in Peace, Love, & Misunderstanding role as Singer at a festival , Cameo

Katharine McPhee's Televisions:
2007 plays in lonelygirl15 role as New Friend , Web series; episode: "Truth or Dare"
2007 plays in Ugly Betty role as Herself , Episode: "I'm Coming Out"
2009 plays in CSI: NY role as Odessa Shaw / Dana Melton , Episode: "Prey"
2010 plays in Community role as Amber , Episode: "Basic Genealogy"
2012–2013 plays in Smash role as Karen Cartwright , Lead role (32 episodes)
2012 plays in Family Guy role as Mother Maggie (voice) , Episode: "You Can't Do That on Television, Peter"
2014 plays in In My Dreams role as Natalie Russo , Movie; lead role
2014 plays in It Could Be Worse role as Lucy, a casting director , Web series; guest role
2014–present plays in Scorpion role as Paige Dineen , Lead role

Katharine McPhee's albums:
2007 Katharine McPhee
2010 Unbroken)
2010 Christmas Is the Time to Say I Love You