Lady Gaga, She needs to re-invent herself..
First, she needs to take a long break. She's overexposed.
Then she needs to throw away all of the gimmicky, unflattering costumes and faux outrageous behaviors.
Lady Gaga, She needs to get behind the piano and sing. That's what she is good at. Frankly, everything else she does is just ghastly.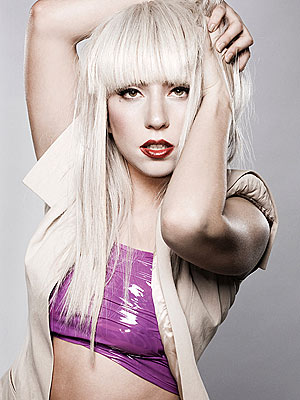 Lady Gaga, Cheek to Cheek
She's a completely joke now with all the gimmicks, costumes etc. ARTPOP was not a very good album and she seems to have stalled at the second single. All the songs were overproduced and EDM. If she's so talented she should explore different styles, not just electronic dance music.
I think Lady Gaga, she needs to tone down a bit and make more organic sounding music.
Is'nt Lady Gaga just the typical pop phenomenon? A huge first album, a successful second album. Then starts to decline with the third album, and soon, she will be gone.
Lady Gaga's Albums:
2008 the title is The Fame
2009 the title is The Fame Monster
2011 the title is Born This Way
2013 the title is Artpop
2014 the title is Cheek to Cheek , with Tony Bennett

Films
Lady Gaga's videography
2012 the title is Katy Perry: Part of Me
2013 the title is Machete Kills
2014 the title is Muppets Most Wanted
2014 the title is Sin City: A Dame to Kill For

Concerts
Lady Gaga's Headlining tours

2009 the title is The Fame Ball Tour
2009–11 the title is The Monster Ball Tour
2012–13 the title is Born This Way Ball
2014 the title is ArtRave: The Artpop Ball

Lady Gaga's Co-headlining tours

2009–10; canceled the title is Fame Kills: Starring Kanye West and Lady Gaga
2014–2015 the title is Cheek to Cheek Tour , with Tony Bennett