Melissa Benoist' A Down to earth version of Blake Lively. Might better actress than Blake as well. totally, cant stop thinking that whenever i see her they look so much alike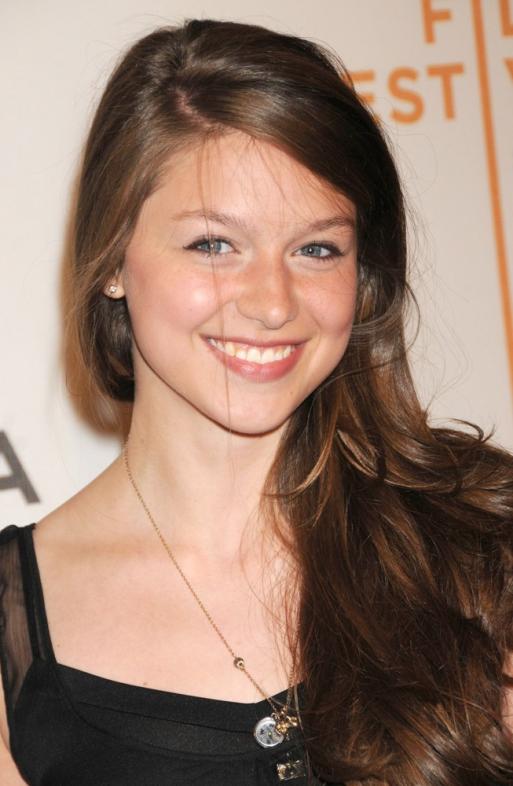 Melissa Benoist, Whiplash
A1
i'm glad that i'm not the only one who sees the resemblance! they look alike and even sound alike, though i much prefer melissa to blake any day of the week.
A2
She looks JUST like Blake Lively! I remember I always use to think that whenever I saw her Clean and Clear commercial. Except she looks like Blake Lively if Blake Lively was positively stunning, sweet, level-headed, seriously likable and with considerable more talent.
Blake wishes she was all those things. Her acting is atrocious and boils down to her pouting and lisping, she isn't even remotely as beautiful as Melissa Benoist (she's okay at best) and she comes across like a total cow.
Melissa Benoist' Films:
2008 plays in Tennessee role as Laurel Michaels - age 18
2014 plays in Whiplash role as Nicole
2015 plays in Danny Collins role as Jamie
2015 plays in The Longest Ride role as Marcia
2015 plays in Billy Boy role as Jennifer
Melissa Benoist' Television:
2010 plays in Law & Order: Criminal Intent role as Jessalyn Kerr in Episode: "Delicate"
2010 plays in Blue Bloods role as Renee in Episode: "Privilege"
2010 plays in Law & Order: Special Victims Unit role as Ava in Episode: "Wet"
2010 plays in The Good Wife role as Molly in Episode: "Nine Hours"
2011 plays in Homeland role as Stacy Moore in 2 episodes
2012–14 plays in Glee role as Marley Rose in Season 4 – RecurringSeason 5 – Main Cast
2013 plays in MasterChef role as Herself in Season 4: Episode 10
2015 plays in Supergirl role as Kara Zor-El / Supergirl in Lead role, upcoming
Melissa Benoist' Theatre:
2000 plays in The Sound of Music role as Little Brigitta in Littleton Town Hall Arts Center production
2006 plays in Bye Bye Birdie role as Kim McAfee in Littleton Town Hall Arts Center production
2006 plays in A Month in the Country role as Vera in Littleton Town Hall Arts Center production
2006 plays in A Chorus Line role as Bebe in Littleton Town Hall Arts Center production
2007 plays in Rodger and Hammerstein's Cinderella role as Cinderella in Littleton Town Hall Arts Center production
2007 plays in Footloose role as Ariel in Littleton Town Hall Arts Center production
2007 plays in Evita role as Peron's young mistress in Country Dinner Playhouse's final production
2009 plays in Thoroughly Modern Millie role as Millie Dilmount in Marymount Manhattan College production
2009 plays in As You Like It role as Rosalind in Marymount Manhattan College production
2011 plays in The Unauthorized Biography of Samantha Brown role as Kelly in Goodspeed Musical production