Person1
Musician bio films.. Control (2007). Fantastic film. 9/10.
Person2
I think that Control is one of the worst films I've ever seen. For something shot by a photographer, it looks awful, probably partly due to the decision to shoot in colour and later to transfer to black and white. But it's worst crime is for a band who are practically a personification of a particular time and place, they make practically no use of Manchester or its surrounds, and barely reference the era. The characters are badly cast, too, and the decision not to use Joy Division's music makes it essentially pointless.
Other than that, it's ... well, *beep*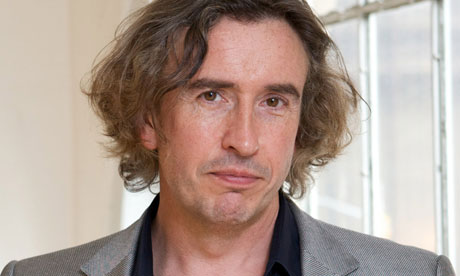 24 Hour Party People
Person3
Yeah, I'd agree with that. On the other hand 24 Hour Party People is wonderful.
Person2
I quite like 24 Hour Party People, but it suffers from too much Steve Coogan, who generally gets on my tits. My mum reckoned Tony Wilson was a very pleasant chap, and he deserved someone better to play him. But that film did make much better use of Manchester.
Person1
But it wasn't a film about Joy Division, it was a biopic about Ian Curtis, though I can understand where you're coming from.
Person4
Can't think of any good recent ones, only the fictional Llewyn Davis of Inside Llewyn Davis, great film. Though the Davis character was inspired in part by the likes of Dave Van Ronk.
Nowhere Boy about young John Lennon was pretty bad.
Fighting the frizzies, at 11.
Person5
I rather liked Nowhere Boy. I felt the film focused more on John as the average adolescent as opposed to John "the-better-than-you-and-I-above-average" adolescent. And I'm not saying he wasn't gifted (for which he was) but nice for a change to see some realness and imperfections.
Person3
Backbeat was good for the whole John/Stu/Astrid story.
Person6
I haven't seen any good ones, period.
(Inside Llewyn Davis is a masterpiece, but certainly not biographical, the protagonist having literally nothing in common with Dave Van Ronk except his repertory.)
-----
Person7
I'm Not There is a masterpiece.
Person3
I'm Not There was I think the last one that blew me away. Velvet Goldmine was also a lot of fun but veiled for obvious reasons.
Person6
The best parts of I'm Not There are Cate Blanchett looking hot in drag, and the scene set to the Monkees' "(I'm Not Your) Steppin' Stone."
Person3
Killing Bono is an overlooked little gem.
Person8
If you're a John Lennon fan, Lennon Naked is pretty good. Covers him from around 1965 until 1971 when he moved to New York. Not a feel good movie. Basically shows him as a directionless millionaire looking for an identification.
Nowhere Boy is ok, about Lennon as a teen. Only real problem is the lead actor looks and sounds nothing like Lennon and I had to remind myself that it was suppposed to be him. That and the fact that John never decked Paul at the wake for John's mother.
I still have high hopes for a Janis movie.