Charlie Hunnam, Is he the hottest guy in the World? He is one of the most beautiful people I have ever seen. Physically he looks perfect. Good looks, killer smile, the spun gold hair, charm, charisma, masculinity,uninhibited sexuality, humour, solid values, friendliness, talent. As far as beauty goes, few famous men are up there with him, because he seems to be a perfect 10. Men and women both shamelessly in love with him.
But with men, the concept of 'hot' is weird. There are people out there who find a young David Bowie or Mick Jagger incredibly hot. There are people out there who think John Cena is the hottest guy ever. There are women out there who find Mark Wahlberg, Benedict Cumberbatch or Michael Fassbender incredibly sexy.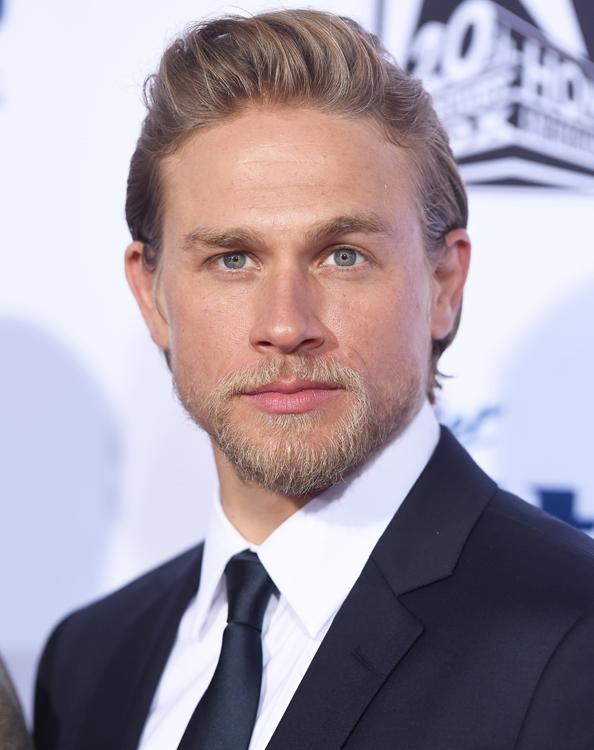 Charlie Hunnam, Sons of Anarchy
When it comes to evaluating male attractiveness, society in general seems to be far more flexible as far as looks go. Or the importance of classic sort of male beauty. People do not think extreme good looks is a prerequisite almost while handling male sex appeal.
Charlie Hunnam concentrated on learning to act and slowly got better and better. He's a generous guy, even attended a function at a press organization I belong to just to support another actor and yes, he warm and quite sexy. That was nice of him. He just seems like he is raw and a gentlemen all at once. That's a nice combination. Like he would know how to treat a women, and fight like hell for her.
Charlie Hunnam's Films
1999 plays in Whatever Happened to Harold Smith? role as Daz
2002 plays in Abandon role as Embry Larkin
2002 plays in Nicholas Nickleby role as Nicholas Nickleby
2003 plays in Cold Mountain role as Bosie
2005 plays in Green Street role as Pete Dunham
2006 plays in Children of Men role as Patric
2011 plays in The Ledge role as Gavin Nichols
2012 plays in 3,2,1... Frankie Go Boom role as Frankie
2012 plays in Deadfall role as Jay
2013 plays in Pacific Rim role as Raleigh Becket
2015 plays in Crimson Peak role as Dr. Alan McMichael
2016 plays in Knights of the Roundtable: King Arthur role as Arthur Pendragon Filming

Charlie Hunnam's Television
1998 plays in Byker Grove role as Jason Chuckle, 3 episodes
1999 plays in My Wonderful Life role as Wes, Unknown episodes
1999–2000 plays in Queer as Folk role as Nathan Maloney, Main cast; 10 episodes
1999 plays in Microsoap role as Brad, Season 2, episode 6
2000 plays in Young Americans role as Gregor Ryder, 3 episodes
2001–02 plays in Undeclared role as Lloyd Haythe, Main cast; 17 episodes
2008–14 plays in Sons of Anarchy role as Jackson "Jax" Teller, Main cast; 92 episodes