Olivia Munn, congrats on Psylocke.. I just hope she rocks the heck out of the role. Hope they don't screw up the wardrobe.
I want to see either the Alan Davis designed look where she had big hair and a pink outfit with puffy sleeves.. or the Marc Silvestri "Australia" outfit, where it had some armor plating, a cape with weighted edges, and a hood.. I'm not hung up on the ninja outfit which has been reinterpreted too much.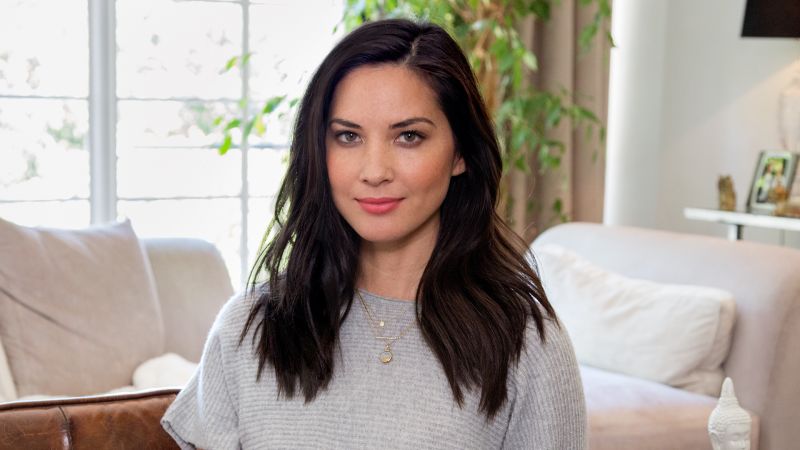 Olivia Munn, Suck It, Wonder Woman!: The Misadventures of a Hollywood Geek
I suspect they wanted someone hot with a mix of European and Asian ancestry. Even though Kwannon was Japanese, the modern Psylocke's look has varied a lot, and she's frequently appeared with a look that isn't readily recognizable as Asian.
Olivia Munn's Films
2004 plays in Scarecrow Gone Wild role as Girl #1, Direct-to-video film
2004 plays in National Lampoon's Strip Poker role as Lisa Munn, Direct-to-video film
2005 plays in The Road to Canyon Lake role as Asian mob girl
2007 plays in Big Stan role as Maria
2008 plays in Insanitarium role as Nancy, Direct-to-video film
2009 plays in The Slammin' Salmon role as Samara Dubois
2009 plays in Dave Knoll Finds His Soul role as Girl #1, Television film
2010 plays in Date Night role as Claw Hostess
2010 plays in Iron Man 2 role as Chess Roberts[47]
2011 plays in I Don't Know How She Does It[48] role as Momo Hahn
2012 plays in Magic Mike role as Joanna
2012 plays in The Babymakers role as Audrey
2012 plays in Freeloaders role as Madeline
2014 plays in Unity role as Narrator, Documentary
2014 plays in Deliver Us from Evil role as Jen Sarchie
2015 plays in Mortdecai role as Georgina Krampf
2016 plays in Ride Along 2 role as
2016 plays in X-Men: Apocalypse role as Betsy Braddock / Psylocke

Olivia Munn's Televisions:
2006–2010 plays in Attack of the Show! role as Herself, Co-host
2006–2007 plays in Beyond the Break role as Mily Acuna, 9 episodes
2008–2009 plays in Sasuke role as Herself, Competitor; 2 episodes
2009 plays in Greek role as Lana, 4 episodes
2010 plays in Accidentally on Purpose role as Nicole, Episode: "Face Off"
2010–2011 plays in The Daily Show role as Herself, Correspondent
2010 plays in Chuck role as Greta, Episode: "Chuck Versus the Anniversary"
2010–2011 plays in Perfect Couples role as Leigh, Main role
2011 plays in Robot Chicken role as Dr. Liz Wilson (voice), Episode: "Kramer Vs. Showgirls"
2012–2014 plays in The Newsroom role as Sloan Sabbith, Main role
2012–2013 plays in New Girl role as Angie, 3 episodes
2015 plays in Repeat After Me role as Herself, 1 episode

Olivia Munn, Magazine rankings:
2008, FHM's 100 Sexiest Women of 2008, #85
2009, FHM‍‍ '​‍s 100 Sexiest Women of 2009, #85
2010, FHM‍‍ '​‍s 100 Sexiest Women of 2010, #52
2008, Maxim‍‍ '​‍s Hot 100 Women, 2008, #99
2009, Maxim‍‍ '​‍s Hot 100 Women, 2009, #96
2010, Maxim‍‍ '​‍s Hot 100 Women, 2010, #8
2011, Maxim‍‍ '​‍s Hot 100 Women, 2011, #2
2012, Maxim‍‍ '​‍s Hot 100 Women, 2012, #2
2013, Maxim‍‍ '​‍s Hot 100 Women, 2013, #28